As a senior intern working in the Office of Marketing, we had the idea to create a second university Instagram account – one that's purpose would be to exclusively showcase the varying experiences students have on campus. Once getting the account approved by President's Council, we got to work on branding it, developing a release form and guide, a schedule of student takeovers and unique photos to announce each new takeover.
Fast forward two and a half years and it is still one of the most talked about things on campus. We have an inbox full of students inquiring about taking over to promote not only their lives on campus but also the organizations and clubs they are involved with.
As of April 2017: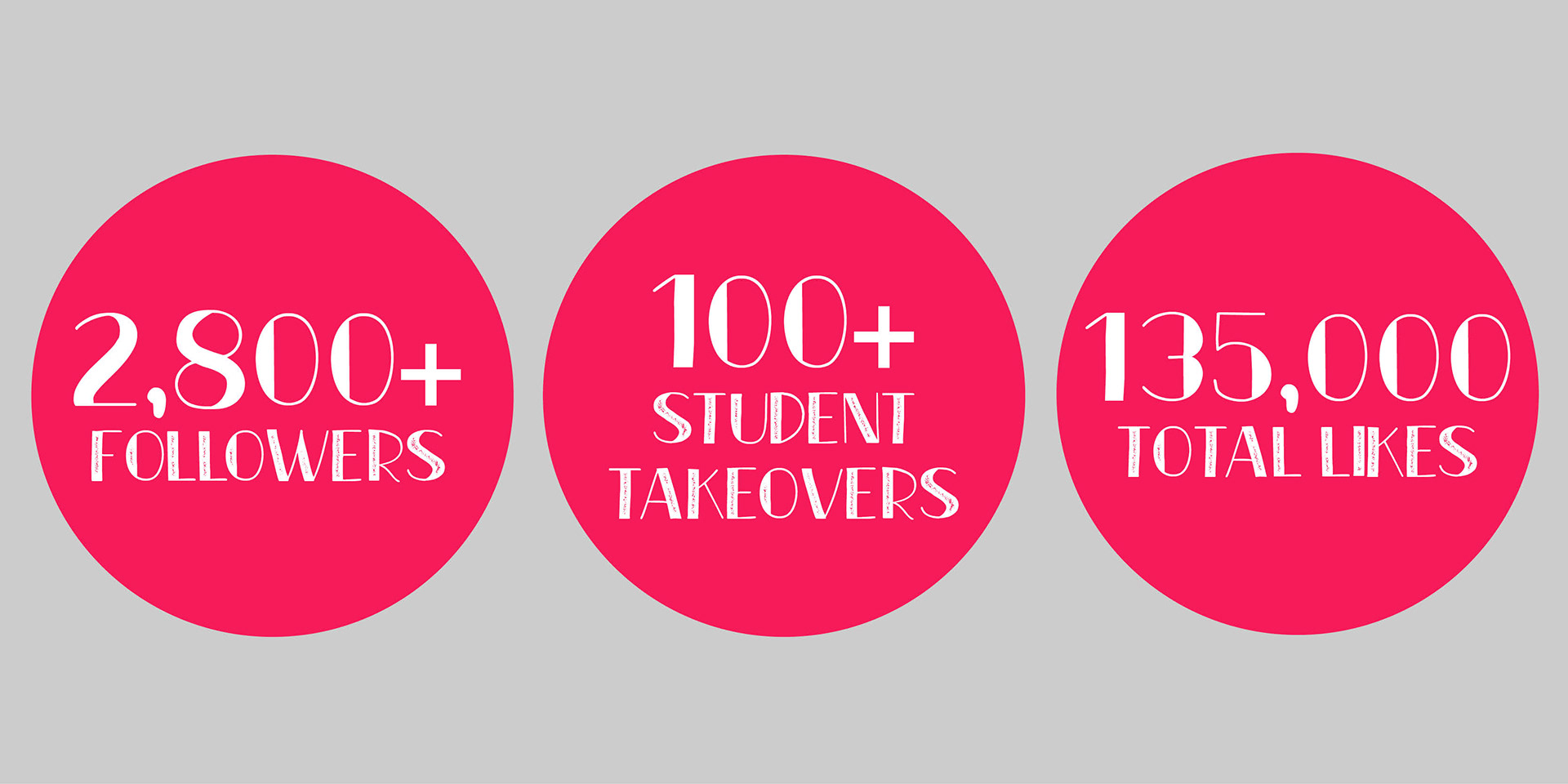 As one of the main creators of the account, I was lucky enough to go first! I shared photos of the women's soccer team, my campus job, study abroad, fall break and my history with Mount Union (both my parents have worked at the university for over 25 years).
This is the guide we give to students in preparation for their takeover, alongside a photo release form.
We also have alumni takeovers as a way to illustrate where a Mount Union education can take you! So far, we've had over 20 alumni take over the account, including two NFL players and an ESPN anchor!
These are some of the digital pieces we use to promote takeovers on other channels.